OH what a beautiful mooooooooorning, oh what a beautiful day! (Yeah, I'm cheesy like that!) We get up from having a crazy rain and wind storm while we were sleeping and have coffee, waffles and cartoons. THEN we go outside to see this beautiful moth seeking refugee from the rain, so of course, we play with it. He was so easy going he let me pull his wings out to see the pretty part! He was probably telling me he was big and I should go away but I didn't listen! Yes, its so hot here we are outside right after it rains in underwear! I was not...
Paper Mama is having a little Finger Prints contest. I just took these this morning and I thought that it would be a nice entry!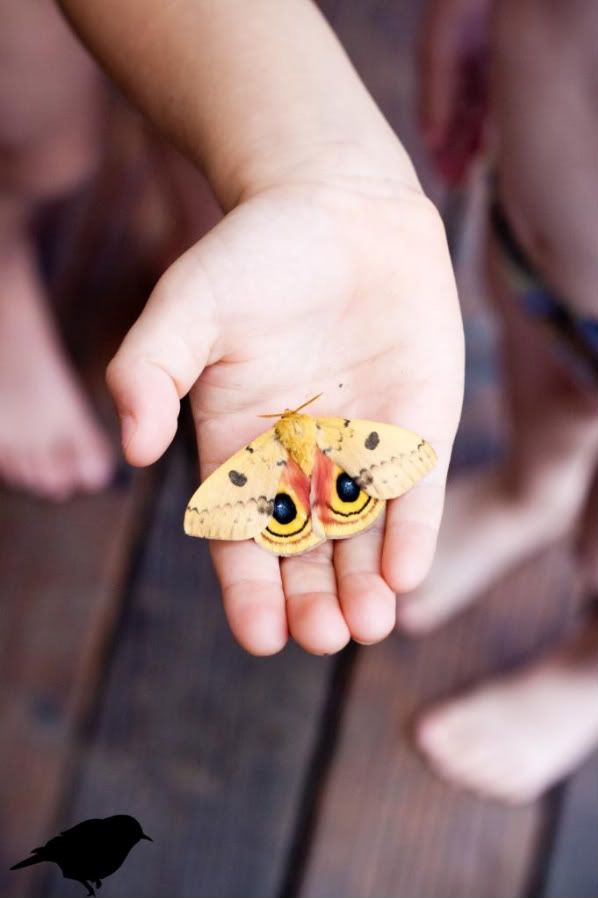 The best part about the weather is I have a photo shoot scheduled for today! I'm seriously hoping its raining so I can get an awesome "Almost Kiss". Have an excellent Saturday! Make it count because we never know how many Saturdays we have left!