Have you ever experienced complete shut down because of sickness? All 5 of us were so sick it was crazy! Come Saturday morning (Christmas) all but me were 90% better (I was around 80%) Here are a few pics I managed to catch.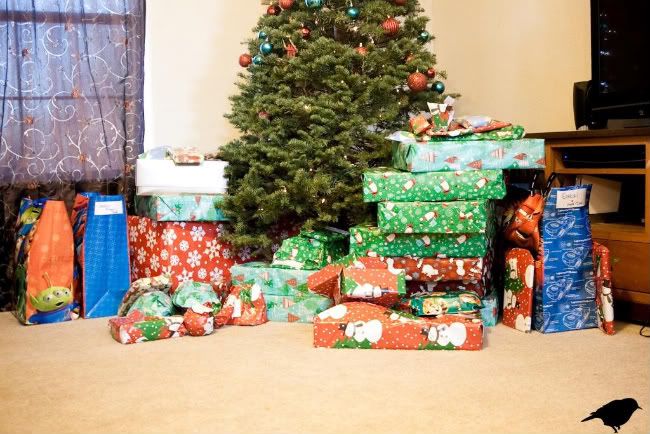 Passing out gifts...my favorite picture. The baby new it was his but the boys were touching it so he was pissed. I love that baby!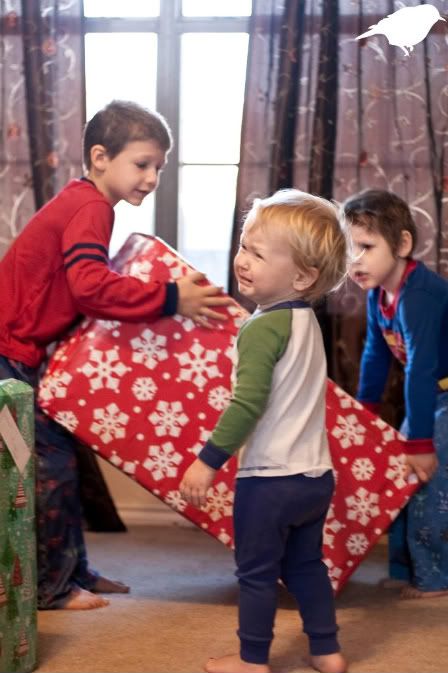 Husband telling the story of Jesus birth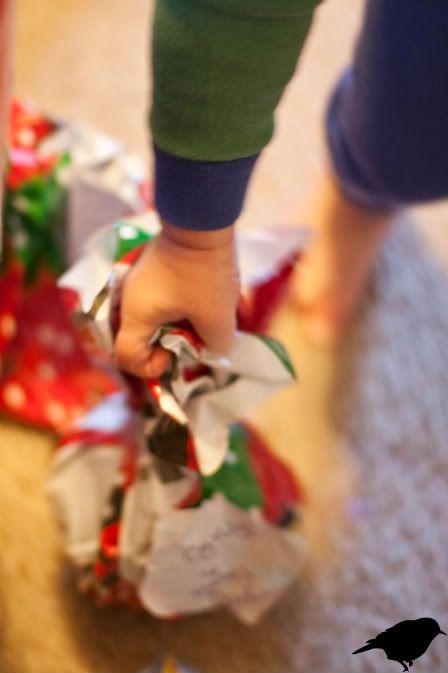 The highlight gift of the day! Husband was determined to get it. As a girl I thought that it would be boring to watch little cars go around in circles but he is a guy and we have guys so we got it. Wouldn't you know it we have spent hours in front of this thing watching it go around and around and around...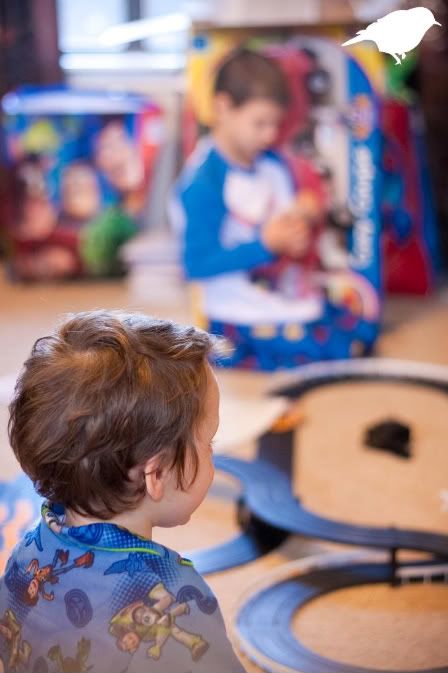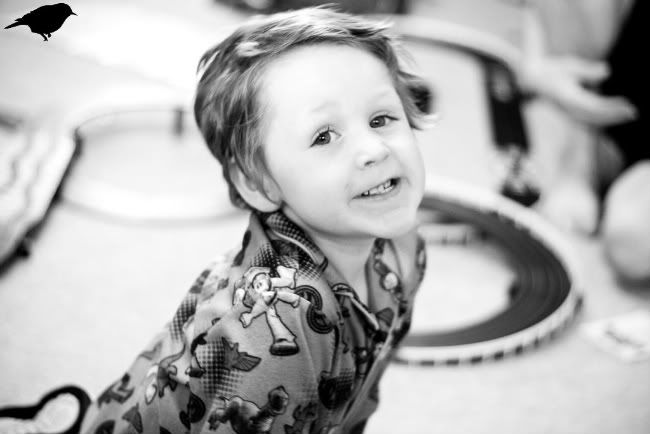 I look over and the baby pulled his new pillow bet over and laid his head down and passed out!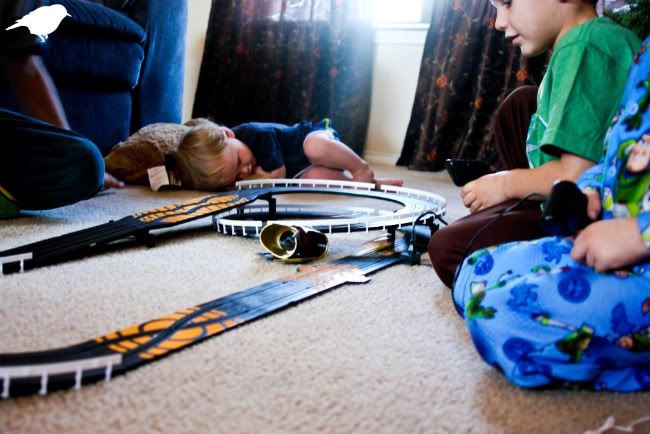 And my oldest being completely obnoxious after winning. He is so much like me, I am a bad loser, but a worse winner!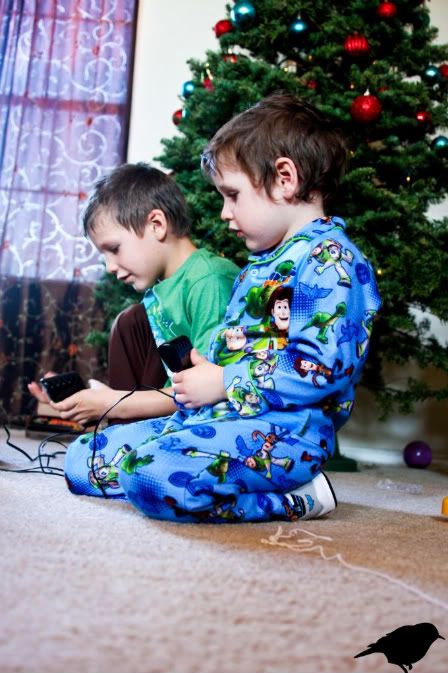 3 of ME

A very frazzled but happy mom. And taken with a new lens.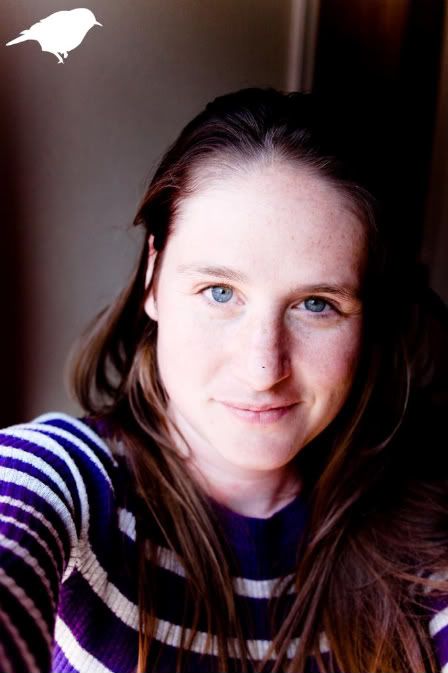 I am now going to go to all the BLOGS I have missed out on for almost two weeks. I cant wait, I missed all those beautiful blogs!