I made a cake...the baby helped me lick the chocolate!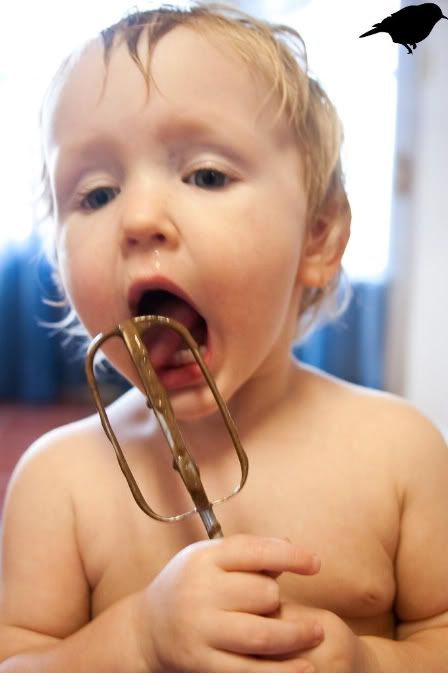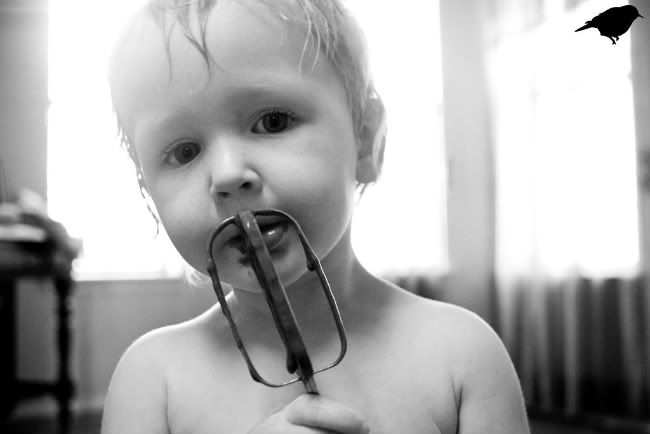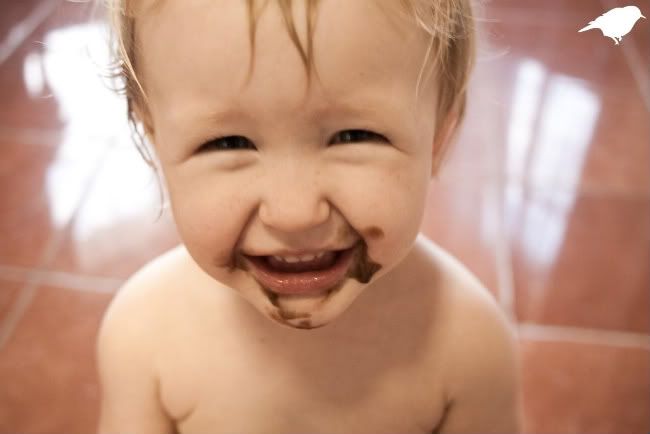 The little turd also smudged my new lens with batter and snot. Thankyouverymuch baby!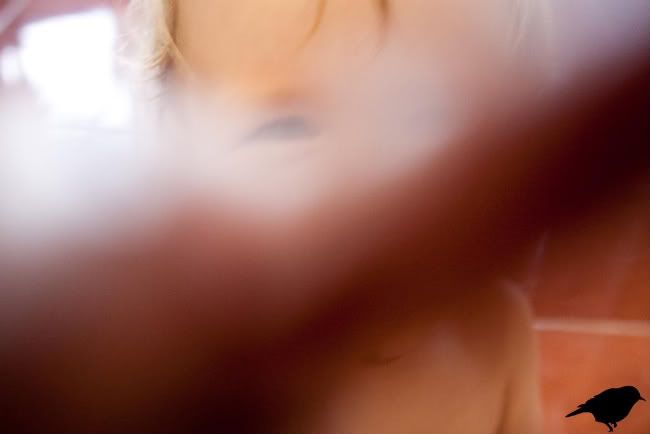 The next day when I was taking my shower the baby helped himself to the last two large pieces.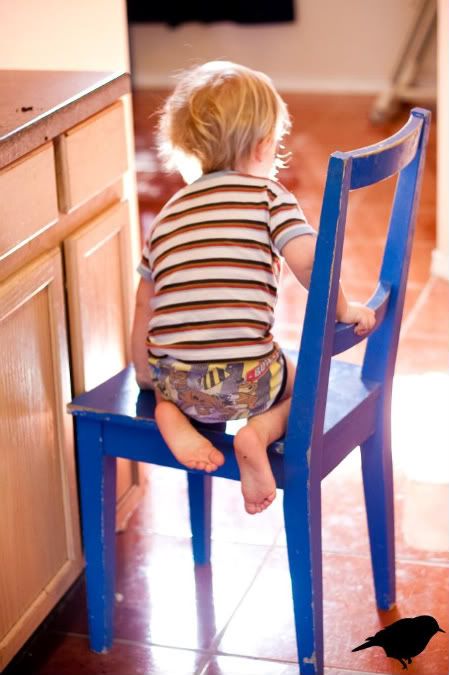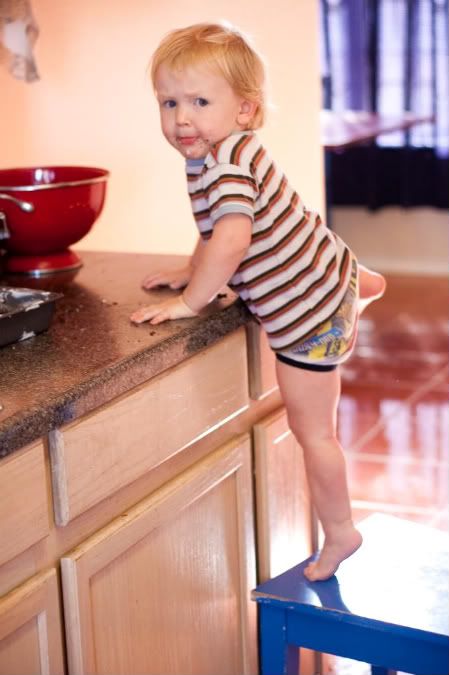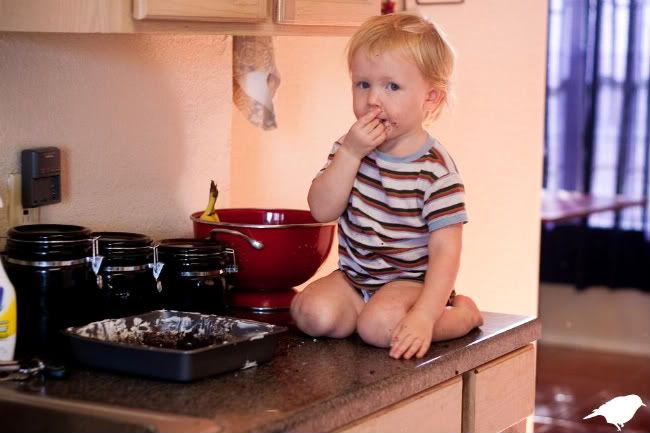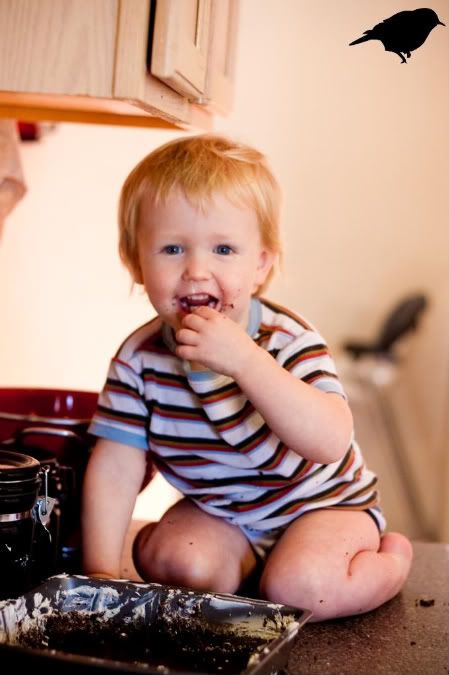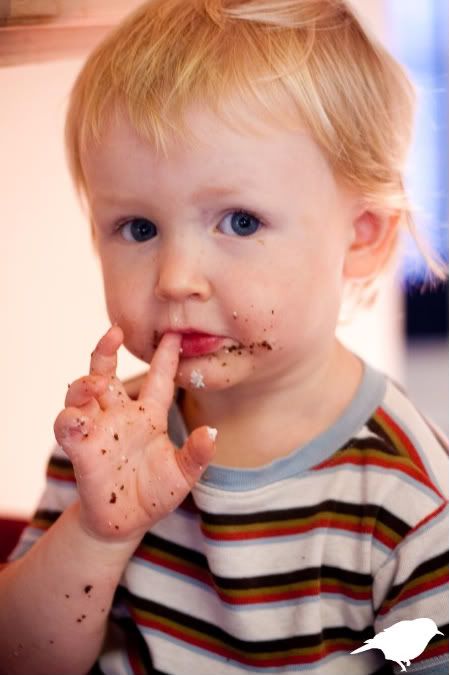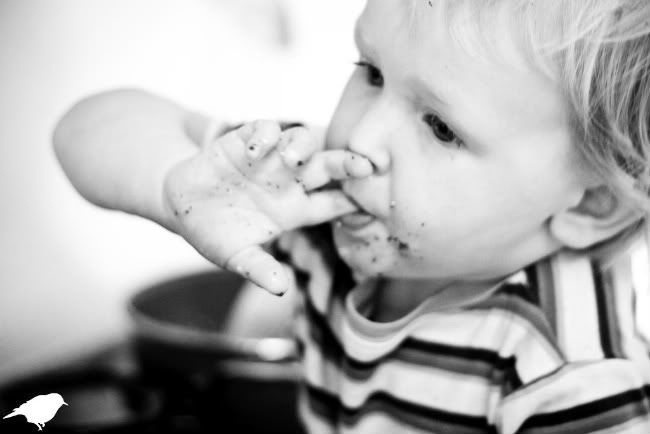 Then I took it away! Sad!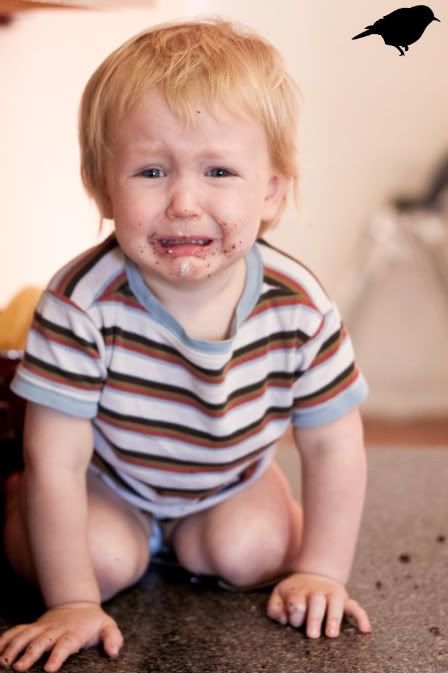 I know what your thinking. Doesnt he ever have a full outfit on. The answer is no.

Happy New Year yall!